Our expertise in the field of welding also includes orbital TIG welding, ie welding of circular assemblies, located in difficult to access areas deep inside the components. Even in such cases, we guarantee high quality and repeatability of the weld. Thanks AVC technology (Automatic voltage control eliminating the effect of electrode wear) we can ensure accurate welding results even on parts with uneven surface geometry.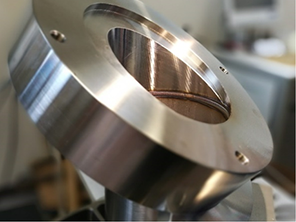 Pro složitější aplikace a nestandardní svařovací procesy vyrábíme vlastní nástroje, například vlastní specializované svařovací hořáky.
Špičkové svařování zajištujeme nejen díky našemu nejmodernějšímu vybavení a know-how, ale také díky systému řízení jakosti.
Neváhejte nás kontaktovat na adrese: post@tecpa.cz