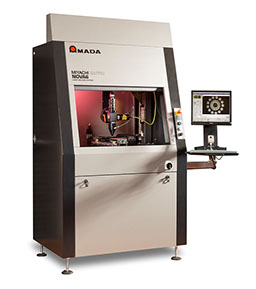 The main advantages of precision laser welding technology are that the welded materials are exposed to minimum pressure and welding is achieved with maximum accuracy, which ensures repeatable and high quality results. We use state-of-the-art equipment (AMADA MIYACHI NOVA6) for laser welding of metals, suitable for both series production and scientific research projects.
The high speed of laser enables the production of not only samples but also serial production.
We are also one of the few companies in Europe with the know-how and technologies for laser welding of miniature batteries.
In cooperation with the Institute of Instrumentation of the Academy of Sciences of the Czech Republic, v.v.i. we are able to fully optimize the laser welding process. Our customers will also receive an analysis report, including microstructural cross-sections.
Examples of welds made with our laser: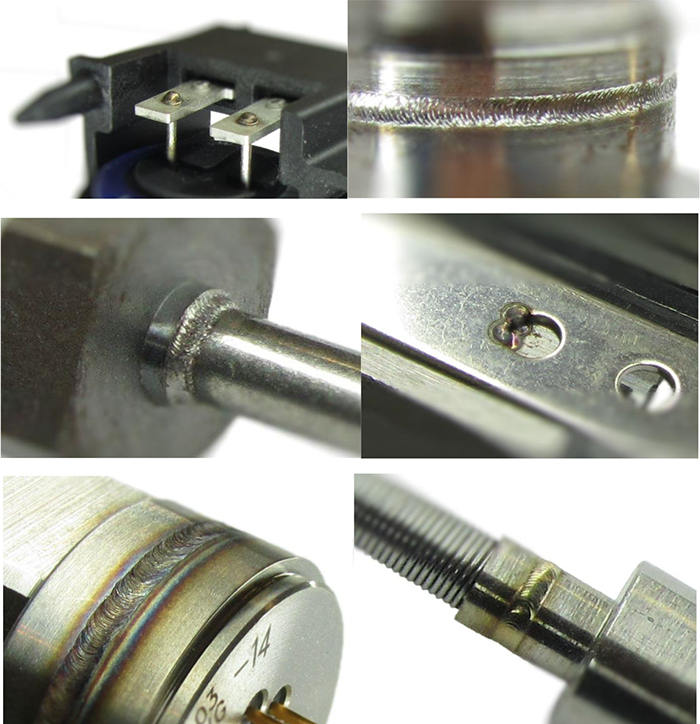 Our expertise in the field of welding also includes orbital TIG welding, ie welding of circular assemblies, located in difficult to access areas deep inside the components. Even in such cases, we guarantee high quality and repeatability of the weld. Thanks AVC technology (Automatic voltage control eliminating the effect of electrode wear) we can ensure accurate welding results even on parts with uneven surface geometry.
For more complex applications and atypical welding processes, we manufacture our own tools, for example our own specialized welding torches.
We ensure top-notch welding not only thanks to our state-of-the-art and know-how, but also thanks to our quality control system.
Do not hesitate to contact us at: post@tecpa.cz